Spent to morning in Hollywood! I had some time to spend before Chers wardrobe fitting so thought I'd take in some sights!
That white blob in the distance is the Hollywood sign!
Was very excited to see fellow Munchkins on the walk of fame!
Arny wears pointy shoes #FauxPas .... And that's me looking muscley - not a teapot impression.
We then did a bit of shopping and popped into Sephora where I saw these major nails!
I want this bag.
I want these slippers.
I want this (ridiculous) hat.
Then we headed off to the Muppets shop! He's a dude....
And my true style icon....
All this walking around made us hungry so naturally we headed to Hooters for lunch!
Adam really worked up an appetite....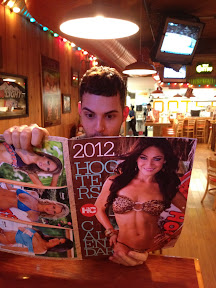 xXx