I'm off on a big trip tomorrow!More to be revealed soon! Spent this weekend doing some last minute prep for it in town!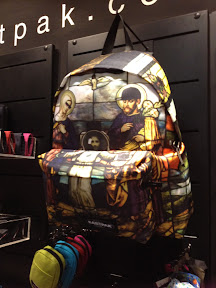 I popped into EastPak to buy a new set of suitcases which were much needed! And I spied this super sexy backpack!
I also went and printed off my new business cards especially designed for me by the amazing NextNoize team!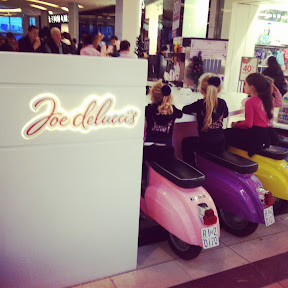 I saw these two girls on my trip and asked to join their pom pom mod gang. They declined.
Quite appreciated these robot key rings too!
After popping to Muji to buy yet MORE storage units (they've changed my life!) I thought dimmed should be the plan so went Inamo in Soho,a Japanese restaurant where instead of having a waiter, you order your food from the table!like its a touch screen table! You can even watch the kitchen on a web cam!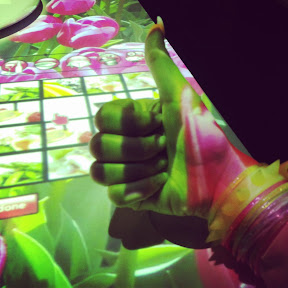 I love my Cyber Rave shagbands from Camden.Long live Cyber Dog.
And for pudding I whipped across the street to Princi!
Nom.