I'VE FALLEN IN LOVE! After Chers wardrobe fitting i hit up Melrose Avenue today & found the most EPIC shop EVER!
BESS! Www.Bessnye.com - check it! I first read about the NY BESS store when looking to buy platforms, thought it was pretty cool & punky - totally perfect for the Sister Knox - Katie. & then I discover they have basically a sugar acid pop version of the NY store but in LA - MAJOR! Here are some snaps from it....
Major.
Major.
Major.
Major.
Major.
Major.
Um is this actually my bedroom?!
Uh hello this is totally going to be me next circus! (www.thisiscircus.com)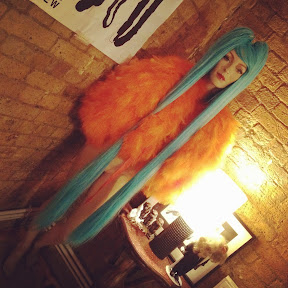 This is Barbara my mannequin in my bedroom modelling my new CosPlay wig like the one on the pillow from Bess!
I HEART BESS.
xXx